H-GAC's Livable Centers Program works with local communities to identify specific recommendations, such as pedestrian and bicycle facilities, that can help facilitate the creation of Livable Centers. Through the study process the local community identifies a vision for the study area. The studies contain an implementation plan to realize this vision. H-GAC's Livable Centers program has completed studies in urban, suburban, and rural areas throughout the 8-county region.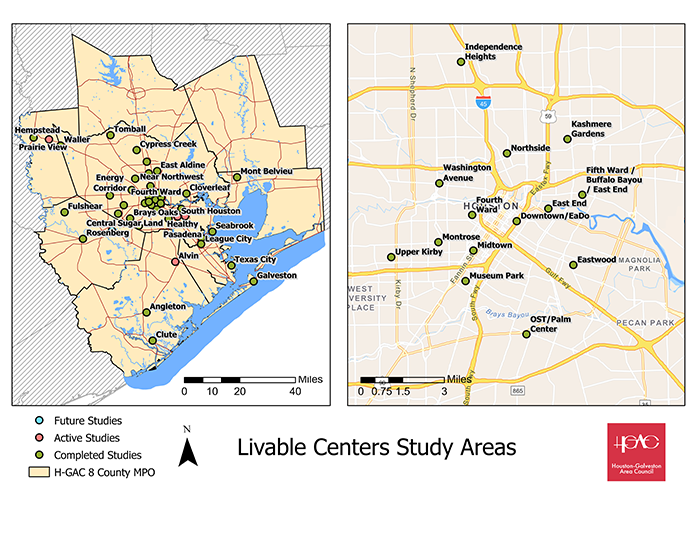 Click for a full size version of this map.
Future Livable Centers RFP Opportunities
Use our sign-up form to become notified of future Livable Centers RFP oppurtunities by email.