Study Summary and Goals
The Fulshear Study will analyze existing conditions in the City of Fulshear and make recommendations that guide future land use and transportation investments in the face of anticipated growth. Specifically, the study seeks to identify ways that Fulshear can create a more walkable, mixed-use, economically vibrant downtown area.
Download the Fulshear Livable Centers Study
Study Area Map
The Fulshear Study provides recommendations for the City's downtown and its surrounding areas. The project study area spans from just south of FM 1093 to north of North Fulshear Drive. The study area borders Cross Creek Ranch to the east and George Gordon Road to the west.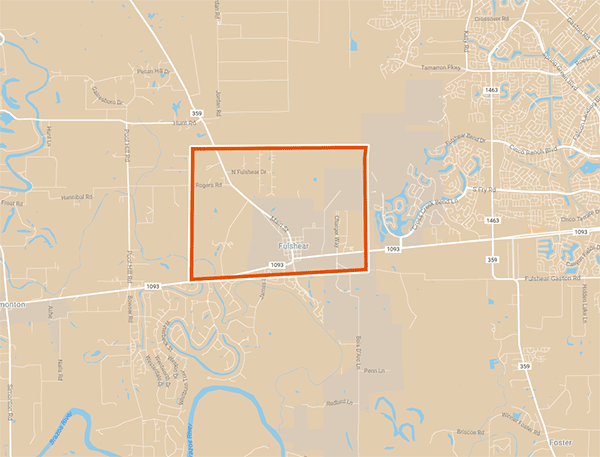 Click for a larger image.
Local Partners
City of Fulshear
Lead Consultant
Freese and Nichols
Study Information