Study Summary and Goals
The overall goal of the study is to create a Livable Centers plan for the Near Northwest Management District study area that includes land use, economic development, connectivity, greening, and lighting and signage concepts. The framework for new development will be made with the intent of creating all attractions to be accessible by walking, bicycling, and public transportation. The study area is centered around the Antoine Corridor in the City of Houston.
Download the Near Northwest Livable Centers Study and the Antoine Corridor Concept Plan.
Study Area Map
The study area is bounded approximately by West Gulf Bank to the north, Pinemont to the South, TC Jester Boulevard to the East and Bingle Road to the West.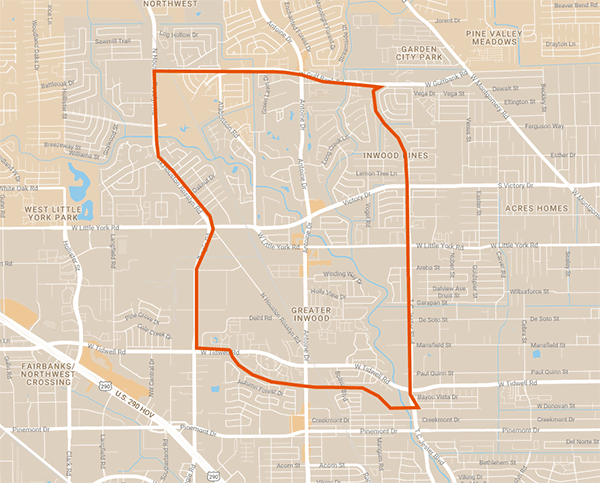 Click for a larger image.
Planning Meetings
Near Northwest Livable Centers Study Presentation
Local Partners
Near Northwest Management District
Lead Consultant
Looney Ricks Kiss