Study Summary and Goals
The goal of the study is to create a plan for the study area that will define new, context-sensitive standards for the North Houston District that foster multi-modal access and connectivity, a mix of land uses, a diversity of housing options, and a sense of place. The study results in a forward-looking vision and practical implementation strategies that consider responsible stewardship of the North Houston District's existing resources to best meet anticipated population growth.
Download the North Houston/ Greenspoint Livable Centers Planning Study
Study Area Map
The North Houston/Greenspoint Livable Center Study area is roughly bounded by East Hardy Road to the east, Rankin Road to the north, IH-45 to the west, and Beltway 8 to the south. The study area includes Greenspoint Mall, and includes multi-family neighborhoods along Greens Road and Imperial Valley Drive.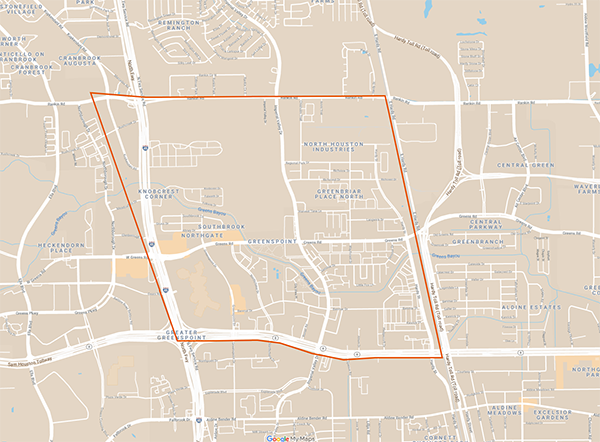 Click for a larger image.
Local Partners
North Houston Management District
Lead Consultant
Huitt-Zollars, Inc.