Study Summary and Goals
The Kashmere Gardens Study provides analysis and recommendations for land use and infrastructure investments that create a more walkable, connected community with strong community hubs and great public spaces for current residents. Specifically, the study recommends:
Improving housing conditions and options for current residents so that they can continue to live affordably in their neighborhood. This may include developing vacant properties and encouraging the development of workforce housing.
Supporting local residents through workforce development and entrepreneurship.
Building capacity for neighborhood leaders by investing in the Near Northside Management District and aligning the plans of the city with the goals of the community.
Download the Kashmere Gardens Livable Centers Study.
Study Area Map
The focus of the Kashmere Gardens Study is within the Near Northside Management District (NNMD), bounded by I-610 to the north, I-10 to the south, Lockwood Drive to the east, and Jensen Drive to the west.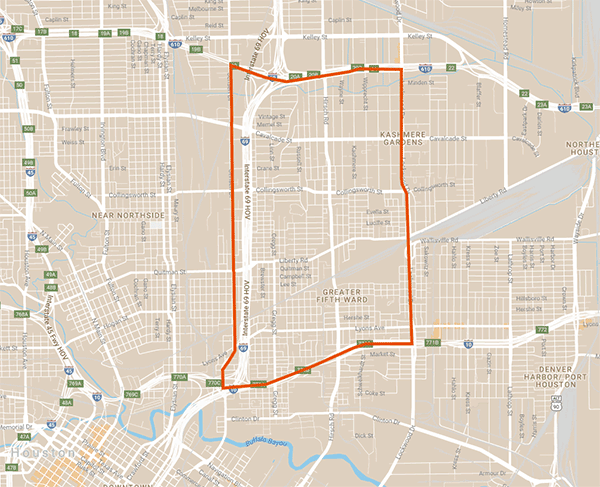 Click for a larger image.
Local Partners
Near Northside Management District
City of Houston
Lead Consultant
Asakura Robinson