Study Summary and Goals
The Cypress Creek Parkway Study provides analysis and recommendations to make Cypress Creek Parkway an economically vibrant corridor. Specifically, the study recommends:
A new mixed-use development along Ella Boulevard and a repurposing of strip centers along Kuykendahl Road that both create walkable street grids in the area.
Converting vacant parcels to active parks along Cypress Creek.
Implementing a series of infrastructure improvements for pedestrians that make it easier to walk to local amenities like schools and parks.
Download the Cypress Creek Parkway Livable Centers Study.
Study Area Map
The Cypress Creek Parkway study area is focused on the intersection of Cypress Creek Parkway (FM 1960) and Kuykendahl Road in northern Harris County. Much of the area includes established single-family neighborhoods. Retail, office, multi-family and commercial uses area located along major thoroughfares.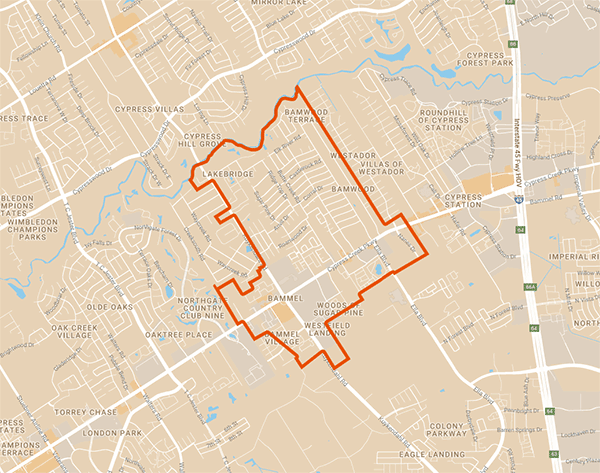 Click for a larger image.
Local Partners
Ponderosa Forest Utility District
Houston Northwest Chamber of Commerce
Cypress Creek Parkway Property Owners' Association
Lead Consultant
Design Workshop