Study Summary and Goals
The study goal is to develop the downtown public realm to preserve, promote, and enhance the Tomball "sense of place" as the identifiable physical, social, and cultural heart of Tomball.
Preserve the eclectic and historic main street classic "Americana" character of the commercial downtown and the historical small town atmosphere of the residential neighborhood;
Promoting a diverse and balanced mixed-use, commercial retail "work, live, shop, and play" pedestrian-oriented downtown environment; and
Enhancing the collective sense of community pride and heart in the social interaction, celebrations, gatherings, and traditions that defi ne the identity and character of the Tomball community.
Download the City of Tomball Livable Centers Study.
Study Area Map
The study area, bounded by Houston Street to the north, Fannin Street to the south, Pine Street to the west, and Burlington Northern Santa Fe Railroad to the east, shares the unique character and conditions of the historic Main Street and downtown urban core.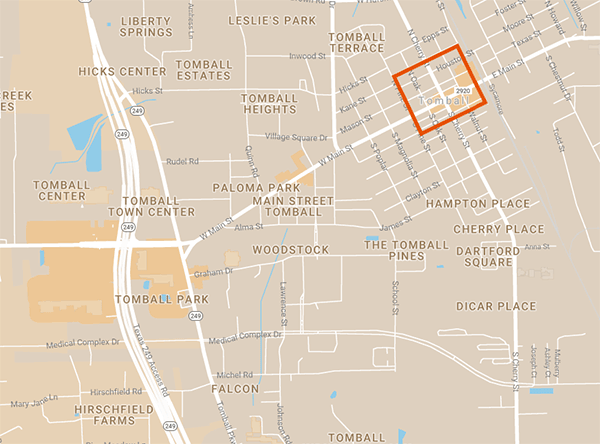 Click for a larger image.
Local Partners
City of Tomball
Lead Consultant
HNTB Corporation