H-GAC's solid waste workshops focus on in-depth studies of different topics each quarter.
Disaster Debris Management Best Practices Workshop
Date and Time
June 8, 2023
1:30 to 4:30 p.m.
Location
In Person and On Zoom
Houston-Galveston Area Council
3555 Timmons Lane
Conference Room B&C, Second Floor
Houston, TX 77027
Join us for a hybrid event to discuss how natural disasters challenge communities every year and are expected to increase in frequency and intensity. After a disaster, communities are tasked with the difficult job of managing disaster debris on top of the potential loss of homes, lives, power, and critical facilities. Debris may damage infrastructure, block road access, and pose threats to human health and the environment. Cleaning it up can be time-consuming and costly, and recovery is not complete until all debris has been managed.
Topics will include:
Disaster Debris Management 101 - Disaster debris preparedness; Immediate response actions; Long term recovery; and Special debris operations (e.g., dangerous trees, private property debris removal, waterway debris removal)
Debris Management Sites - Purpose of a debris management site (DMS); Site selection considerations; Public vs private sites; Reduction methods; Environmental considerations; Monitoring; and Site approval
Public Information - The changing face of public information; Developing messages; and Response to no-notice incidents
Managing Finances While Mitigating Risk - Preparing response for proposal documents; Scoring and contractor selection; Documenting hours; and Documenting expenses
The workshop will also provide the participants an opportunity to discuss concerns and share their best practices and lessons learned from their past debris management response and recovery efforts.
Workshop Speakers
Presenters for the day from Tetra Tech include: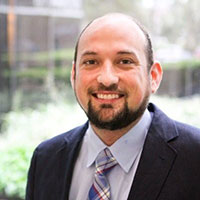 John Buri - Director, Post-Disaster Programs is a versatile disaster mitigation, response, and recovery and grant management professional. Mr. Buri has provided senior management oversight on 22 major disasters declarations for over 100 clients since 2007, representing over $5 billion in disaster-related grants. He has been extensively involved in numerous emergency management and recovery missions in Texas since 2007. Due to established working relationships throughout Texas with groups like Texas Division of Emergency Management (TDEM), FEMA Region VI, and Texas Commission on Environmental Quality (TCEQ), Mr. Buri provides H-GAC jurisdictions with unique knowledge and practical understanding of planning, reimbursement, and monitoring that can greatly assist H-GAC jurisdictions in future responses.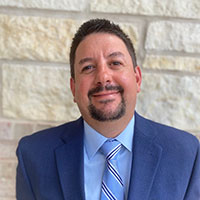 Nick Russo III - Director, Post Disaster Environmental Services is an environmental services expert with over 20 years of experience in disaster recovery, environmental resources, and water management. He joined Tetra Tech in early 2022 after spending 19 years with the Harris County Engineering Department. He has vast experience in coordinating environmental, sustainability, and regulatory programs at the local, state, and federal levels. Mr. Russo worked on numerous federally declared disasters including Hurricane Ike, the Tax Day Flood, Hurricane Harvey, Tropical Storm Imelda, and the COVID-19 Pandemic where he conducted damage assessments, debris removal, and program management in coordination with FEMA and other regulatory agencies.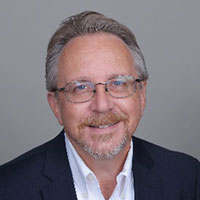 Brian Rutherford - Senior Emergency Management Consultant has developed or updated over 50 Disaster Debris Management Plans and has developed and conducted debris management training and exercises for jurisdictions across the nation for the past 15 years. Mr. Rutherford has managed and assisted in the conducting of debris operations in response to hurricanes, flooding, and wildfires. Mr. Rutherford has also been involved in public health emergency plan development, continuity of operations planning, infectious disease planning, plan assessments, public information plan development, hazard mitigation planning, hurricane planning and response, wildfire response, flooding response, training design, and meeting facilitation.
Environmental and Historic Preservation Considerations in Debris Operations Webinar
Date and Time
July 20, 2023
10 a.m. to 12 p.m.
Join us for a webinar to discuss how following a natural disaster, communities are faced with the challenge of managing disaster debris along with the potential loss of lives, homes, property, power, and critical facilities. Emergency protective measures and debris removal are some of the most common categories of activities that may detrimentally affect the environment or historic properties. In historic districts, or when dealing with historic buildings, debris removal activities have the potential to affect air quality and water quality. Hazardous materials may also be present and released. Due to the sensitive nature of debris removal activities in these areas, there are significant consequences for noncompliance.
Topics will include:
The role of regulatory agencies in debris operations
Overview of the National Environmental Policy Act (NEPA)
Understanding environmental justice concerns
Conducting disposal options
Protection of wetlands
Regulations on outdoor burning
Disposal of deceased animals
Handling and disposing of household hazardous materials
Historical considerations
Webinar participants will have the opportunity to share their best practices and lessons learned and speak directly with experts in debris management operations.