The 2021-2024 Transportation Improvement Program (TIP) is a multimodal program of transportation infrastructure and service improvements planned for implementation in the Houston Region over the next four years. It includes projects of regional significance for which federal, state and local funding is available or committed.
Project Listing Documents
Draft 2021 - 2024 Proposed Cost Increases
Draft 2021 – 2024 Proposed New Projects
North Houston Highway Improvement Project
FY 2021 TIP Federal Funded Highway Projects
Public Comments
The public comment period for the Draft 2021-2024 TIP has ended.
Transportation Improvement Program Documents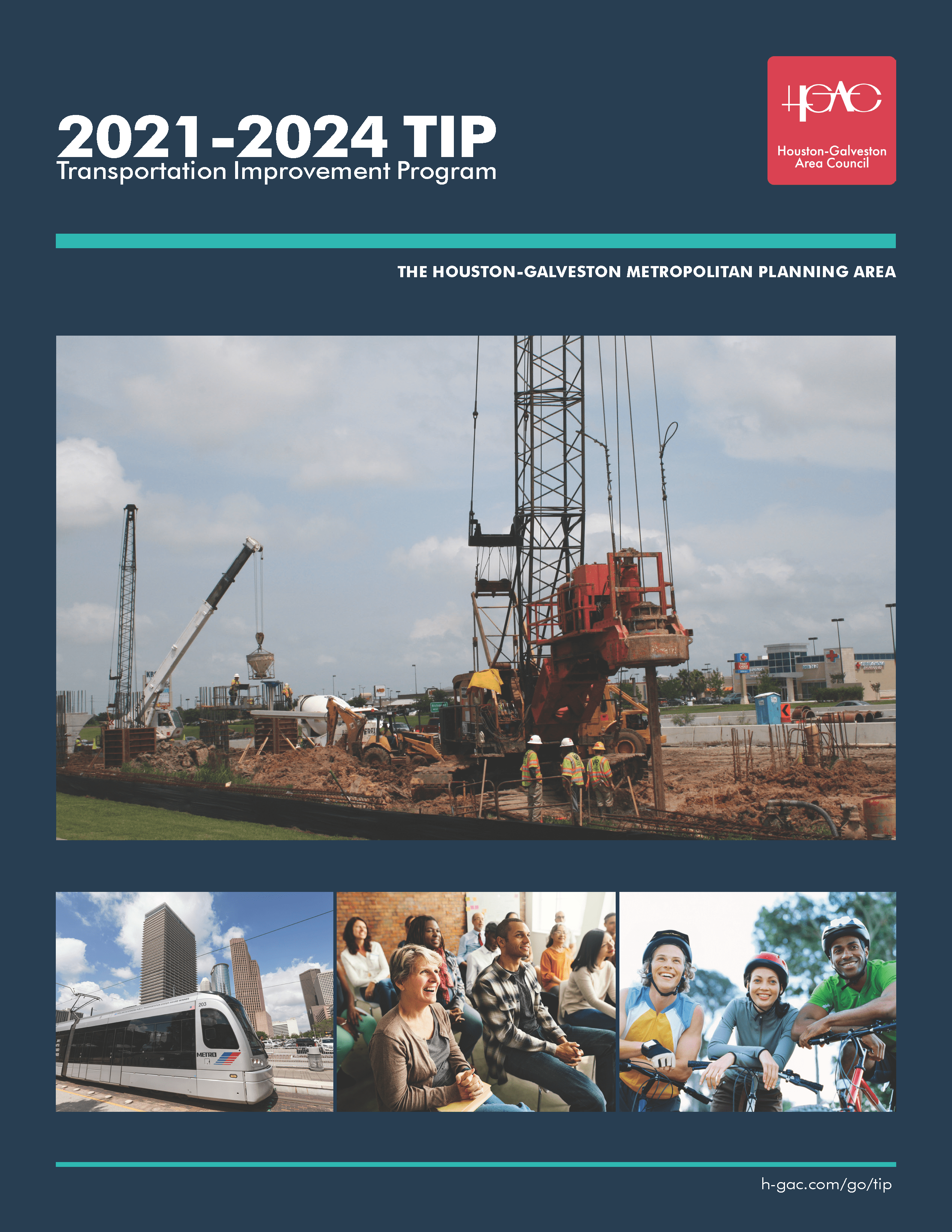 2021 - 2024 Transportation Improvement Program Schedule:
| Date | Event |
| --- | --- |
| January 2020 | 2021-2024 TIP Development (Information) |
| February 2020 | Draft Project Listings for Public Comment – Technical Advisory Committee /Transportation Policy Council (Information) |
| February 28, 2020 | Public Comment Period Begins |
| March 5, 2020 | Public Meeting |
| March 29, 2020 | Public Comment Period Ends |
| April 2020 | Final Draft Listings – Technical Advisory Committee /Transportation Policy Council (Information) |
| May 2020 | Final Draft Listings – Technical Advisory Committee /Transportation Policy Council (Action/Adoption) |
| June 2020 | TIP Document Submitted to TxDOT for inclusion in the Statewide Transportation Improvement Program (STIP) |
| August 2020 | Anticipate Texas Transportation Commission Action |
| October/November 2020 | Anticipate Federal Approval |