On Jan. 24, 2020, the Houston-Galveston Area Council (H-GAC) honored long-time Pearland Mayor Tom Reid with the inaugural Tom Reid Award during its annual meeting. The award recognizes excellence in regional leadership and honors individuals that served the H-GAC board of directors and its 13-county region by demonstrating superlative leadership to the Houston-Galveston area.
Notable leaders will be instrumental in supporting the agency's mission to work with cities and counties to make the region a great place to live, work, and thrive. As the designated regional planning commission for the Texas Gulf Coast, H-GAC provides a forum to solve regional issues; prioritizes funding opportunities; and, provides direct services to communities.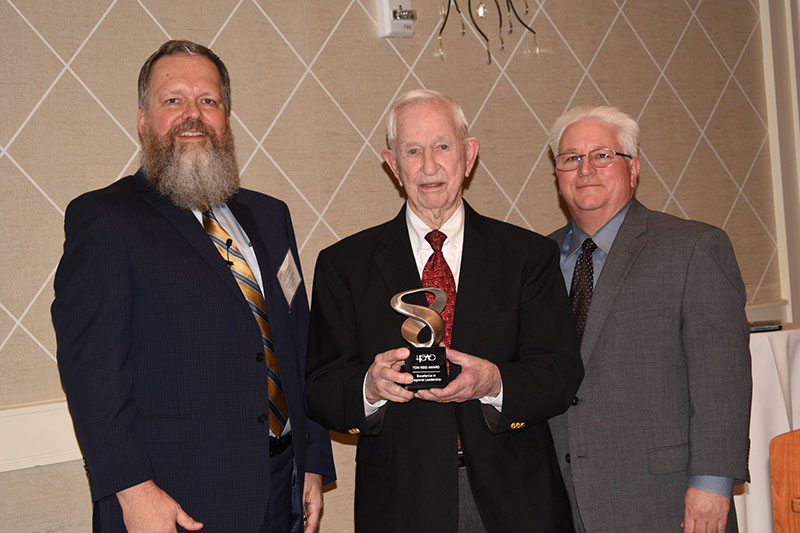 From left to right: Houston-Galveston Area Council (H-GAC) Executive Director Chuck Wemple, Pearland Mayor Tom Reid, Brazoria County Commissioner Stacy Adams and H-GAC past chair (2019)
As part of the H-GAC board for nearly 50 years, Mayor Reid said it's a way of life to be part of the Houston-Galveston Area Council.
"For me, it is a way of life to be part of this organization" Reid said. "When you have the responsibility to make decisions about the 13 counties in the region, your vote counts. The issues we deal with are in the best interest of our 13-county area. As you become more involved in H-GAC, the more you realize how you can make positive contributions to the region."