Monitor Spotlight - Bob Lee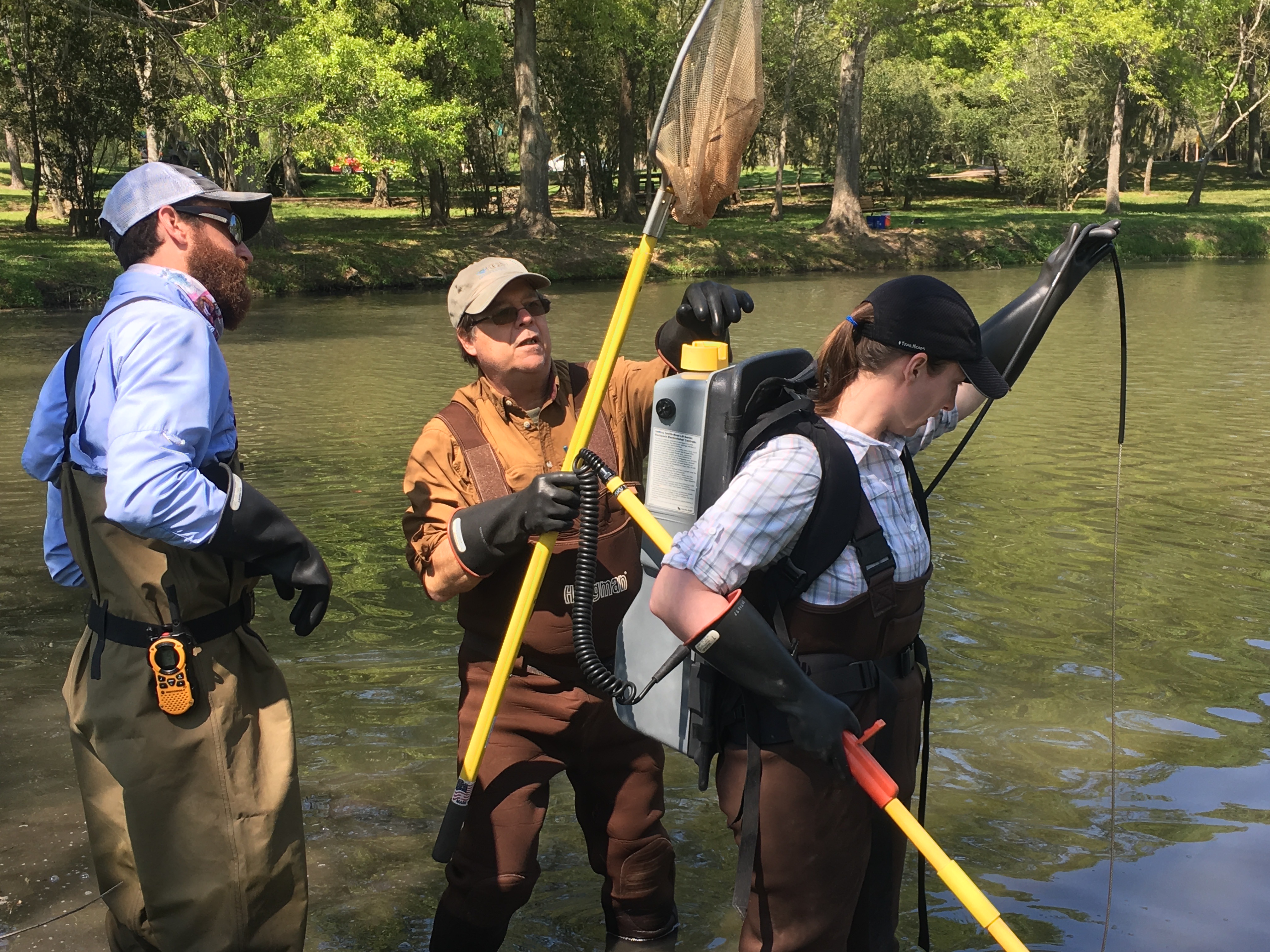 A geologist by training, Bob worked for 30 years at what is now GSI Environmental, an environmental consulting firm that was still a start up when he joined in 1988.
When asked why he decided to start monitoring, Bob says, "I have lived most of my adult life in the lower WOB watershed and for over 35 years I have had a love-hate relationship with Houston's undisputable poster-child for Urban Stream Syndrome. I view monitoring as a first step toward eventual restoration."
Bob adds that, "About 10 years ago, I started thinking about what I'd do for my next career. I took the Texas Master Naturalist Course...and for my final project compared two outwardly very different but weirdly similar fluvial systems. It dawned on me that both the Grand Canyon of the Colorado River and the lower White Oak Bayou (which I think of as the Grand Canyon of Harris County, Texas) were impacted by mid-20th century engineering projects involving massive amounts of concrete.That got me involved with White Oak Bayou Association and Bayou Preservation Association, on whose boards I have served since 2013."
Bob says that one of the most interesting things to come out of his monitoring "has been to see how many people walk and bike on the White Oak Bayou Trail, and to interact with them, especially with the fisherman many of whom at least partially subsist on their catch...".
He also enjoys that "monthly monitoring gets me out on the bayou and makes me really pay attention to what is going on. It's not a particularly beautiful stream so it's ordinarily easy to pass by on the trail without looking to closely. And there are lots of birds - a friend of mine has identified well over 100 species."
Bob has also helped provide several Texas Stream Team trainings as he worked to become a certified trainer to help start a local Bayou Preservation Association monitoring group.